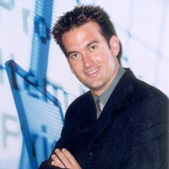 In memory of Corey Rudl


1970 - 2005
Like all things, the Internet will only be young once.
And when the history of the Internet's early days are written, for the story to be complete, it must feature the name Corey Rudl.
Corey didn't get the media attention the dot com'ers got and his own fortune was relatively modest in contrast with the hundreds of millions and even billions that some people made in the Internet's infant years.
But the record should show that when it came to inspiring bootstrap entrepreneurs with the potential of street-smart marketing on the Internet, Corey Nicholas Rudl had no equal.
Corey was not the first person to teach small operators how to market online intelligently - Jonathan Mizel and I each had that distinction in 1993 - but Corey was by far the biggest and the most energetic.
Most people knew Corey as a superstar, but there were many years of incredibly hard and often frustrating work that preceded his 'overnight' success.
Unlike the flock of 'me too' gurus who have crowded the marketplace in recent years with absurd claims of prowess, Corey genuinely deserved the title of 'genius.' For example, he was one of the very first marketers of any size to grasp and use the power of affiliate marketing.
Even more important, he went through the hard work of making the tools of affiliate marketing - and many other sophisticated marketing tools - available to the much-neglected 'newbie' and small business owner.
Thanks largely to Corey there are thousands of small businesses today that operate with more intelligence and skill online than many of the companies of the Fortune 500
Some people will remember Corey for the money he made or his dominance over the 'how to market on the Internet' niche. I'll remember him for his passion - his passion for the Internet and the opportunity the Internet offered the little guy.
This conversation was recorded in February 2001 in Boulder, Colorado at Jonathan Mizel's Internet Power Summit.
I think it captures Corey's spirit well as it tells the rarely-told story of the details of his early days. There's a lot to learn from it no matter how experienced - or inexperienced - you are in Internet marketing, business, or life.
Farewell Corey. There will never be another one like you. Thanks for everything.


Ken McCarthy